26 November 2021
Treating depression and improving adherence in people living with HIV in South Africa
Mental health & HIV
A recent study published in the Journal of the International AIDS Society shows that it is possible to treat depression and improve adherence in HIV care through culturally appropriate psychological interventions. We have talked to researcher Lena Skovgaard Andersen from the University of Copenhagen about her and her colleagues' new findings.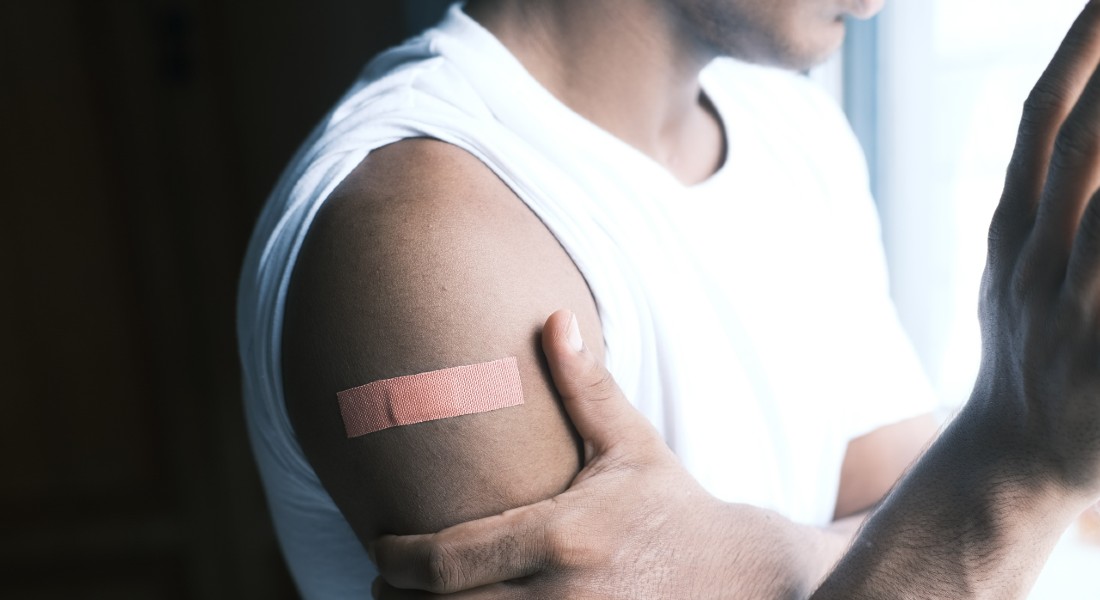 The mental health treatment gap that exists in many global settings, particularly in low- and middle-income countries, needs to be reduced. Those in need of mental health care should, as a basic human right, have access to effective treatments.
"There are certain high-risk groups, such as people living with HIV, where psychological distress not only has a negative impact on overall well-being, but also on treatment outcomes. For example, people living with HIV who experience depression are three times less likely to adhere to their life-saving medication, antiretroviral therapy than people living with HIV who are not depressed" Lena Skovgaard Andersen explains.
To reduce the global mental health treatment gap, we need effective psychological interventions that are culturally appropriate, relatively brief, and can be task-shifted for delivery by non-specialist providers. Most low- and middle-income countries, like South Africa, have a shortage of mental health specialists and task-shifting mental health treatment delivery to non-professionals is therefore a feasible and potentially scalable alternative.
In South Africa, there are nearly 8 million people living with HIV and many of them report elevated levels of psychological distress, including depression.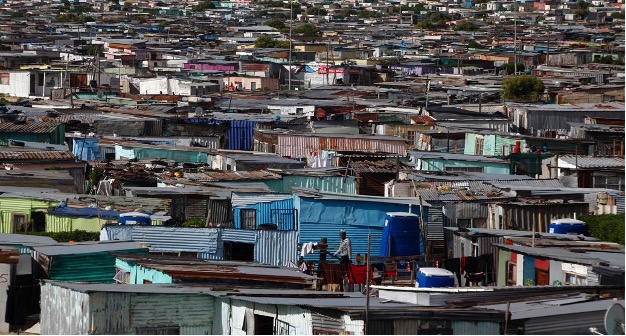 New culturally adapted task-shifting approach is effective
"The outcomes of our trial demonstrate that clinical depression and adherence to antiretroviral therapy can effectively be treated with this relatively brief, culturally adapted intervention using a task-shifting approach (treatment was delivered by nurses) in a resource-constrained community clinic setting in South Africa" Lena Skovgaard Andersen explains.
The research team culturally adapted the cognitive-behavioural psychological treatment during formative and pilot studies in South Africa prior to conducting the trial. Further adaptations included  reducing the number of sessions, and  task shifting it for delivery by nurses.
"This is the first trial of this size in South Africa where a task-shifted depression treatment has been shown to not only be effective in treating depression but also in improving adherence and virological suppression twelve months after the baseline assessment" Lena S. Andersen highlights.
Participants show signs of improved mental health
"Many of our participants experienced remission from their depression and were empowered to better adhere to their antiretroviral therapy. In terms of the treatment becoming readily available in community clinics, we are meeting with officials from the City of Cape Town Health to plan the way forward. Our hope is that we can collaboratively design an implementation trial where we upskill the staff currently working in community clinics" Lena Skovgaard Andersen concludes.
How was this study conducted?
To be eligible for the study, adult participants had to meet diagnostic criteria for depression, their HIV viral loads needed to be unsuppressed, and they needed to be able to communicate in isiXhosa and/or English.
Blood samples were drawn at baseline to determine participants' viral loads. Participants (N=161) were randomized to receive the psychological treatment or enhanced treatment as usual. All participants, including the enhanced treatment as usual condition, were provided with a referral letter to their medical doctor informing them of the participant's depression diagnosis and encouraging them to treat as per national treatment guidelines. Participants were then stratified at randomization based on antidepressant use. Follow up data, including depression severity and viral load, were collected at 4-, 8- and 12-months post-baseline.
The scientific results show that at 4 months, the depression scores (measured by a clinician assessment tool called the Hamilton Depression Scale) improved by an estimated 4.88 points more than the control condition. Also, weekly adherence was 1.61 percentage points more per week in the treatment condition than in the control condition. At 12 months post-baseline, adjusted models indicated that the odds of having an undetectable viremia was 2.51 times greater in the treatment condition than in the control condition.
Read the article "Treating depression and improving adherence in HIV care with task-shared cognitive behavioural therapy in Khayelitsha, South Africa: a randomized controlled trial" in the Journal of the International AIDS Society here.
Contact
Lena Skovgaard Andersen
lena.andersen@sund.ku.dk
+4535321568