9 December 2021
New PhD project: Mental health and psychosocial support interventions in low resource settings
Global Mental Health
A new PhD project aims to bridge the gaps and barriers in effective mental health and psychosocial support interventions in conflict-affected low resource settings. We have talked to PhD student, Jacqueline Ntombizodwa Ndlovu, from the University of Copenhagen about her PhD project on the mental health and psychosocial support intervention, Self Help Plus.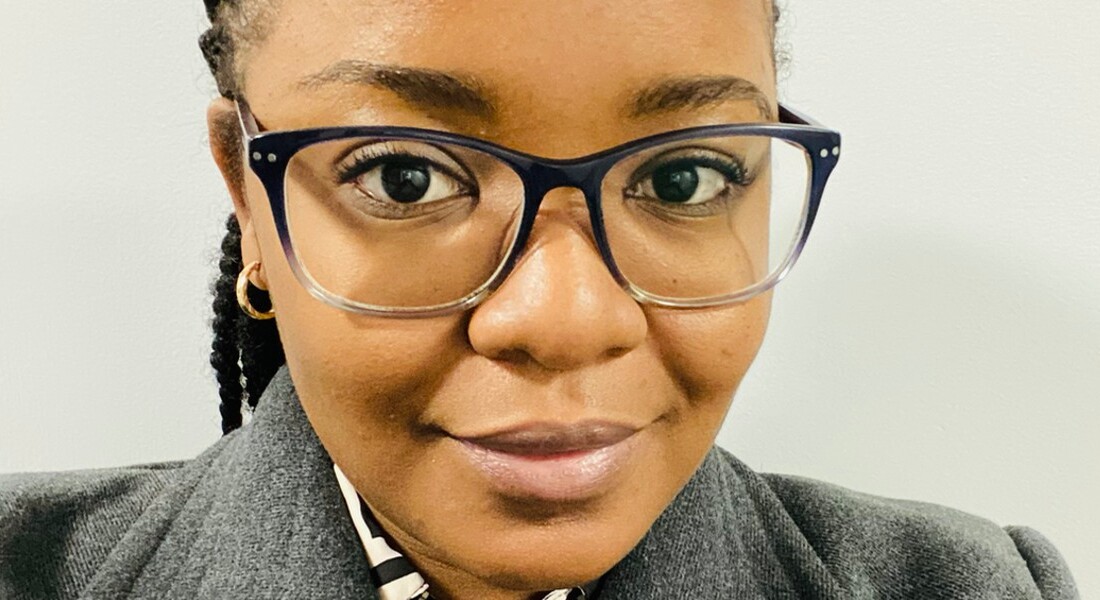 A mental health journey
The road to the PhD project about Self Help Plus (SH+) began with Jacqueline Ndlovu's interest in mental health, while studying the MSc in Global Health at University of Copenhagen:

"I have always believed in holistic approaches to health - physical, mental and social – and although some aspects have been more in the forefront than others, it is quite encouraging that mental health has gained momentum and recognition as an integral part of health" Jacqueline Ntombizodwa Ndlovu explains. 
In the final year of the master programme, Jacqueline actively started to build on her interest in mental health. When it was time to choose her thesis topic, she had several ideas that she had been developing throughout her education, and mental health eventually became the focus.
Current psychological treatments are ill equipped to meet the needs
There has already been developed effective mental support interventions in conflict-affected low resource settings, but barriers and facilitators for scaling up these interventions are less understood. There are multiple reasons for why current evidence-based psychological treatments are ill equipped to meet the large need for mental health and psychosocial support in refugee settings, some of which Jacqueline highlights:
Current treatments generally require a substantial clinical workforce which is not typically available in low resource humanitarian settings
Current interventions focus on a single mental disorder at a time, although literature indicates that most people experience psychological distress more broadly
Interventions are not implemented by many agencies across the humanitarian sector because they are so burdensome
Agencies implementing MHPSS interventions rely on relatively low-resource interventions that are poorly designed and that have not been rigorously evaluated.
Breaking the barriers
SH+ is a low intensity, guided self-help intervention developed by the World Health Organization to meet challenges of delivering evidence-based mental health support for scale for people affected by adversity. It was developed to be more scalable compared to current evidence-based psychological interventions by targeting people both with and without mental disorders. It provides strategies for managing psychological distress and coping with adversity broadly.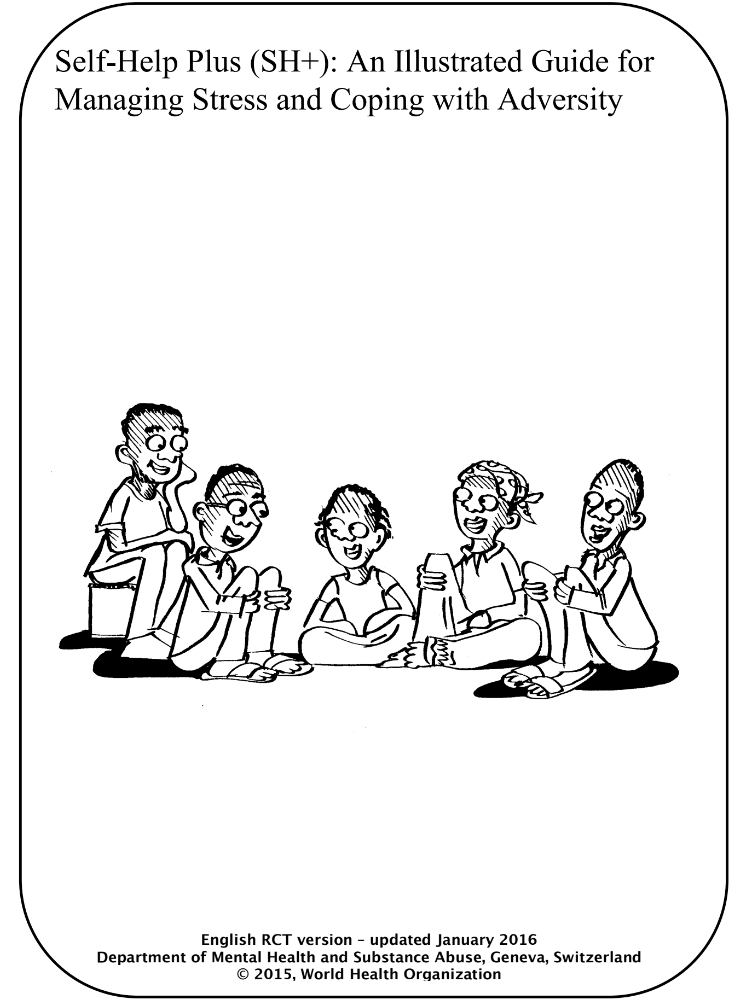 "Furthermore, SH+ can be delivered by supervised, non-specialist facilitators who complete a short training course and use pre-recorded audio and an illustrated guide to teach stress management skills. SH+ can be administered to groups of up to 30 people at a time, and the format (audio recorded sessions and an illustrated self-help manual) makes it well suited for use alongside other broader community interventions" Jacqueline Ntombizodwa Ndlovu explains.
Scaling up the project
Mental health and psychosocial support interventions, have historically been scaled up by integration into primary health care and by implementing in new contexts, but with her PhD project, Jacqueline aims to complement these scaling-up efforts by considering another type of scaling-up, by integrating SH+ into already existing programming in other health and non-health sectors:
"The scaling strategy involves developing and testing a novel technical support hub that we aptly named SH+ 360 to represent the wrap-around tailored support that aims to facilitate the integration of SH+ into routine programming of three partners across humanitarian sectors in Uganda. The programs that SH+ will be integrated into include health (specifically COVID-19), protection and finance programming" " Jacqueline Ntombizodwa Ndlovu explains.
Contact
Jacqueline Ntombizodwa Ndlovu
jacqueline.ndlovu@sund.ku.dk
+45 60 58 83 40