1 February 2023
New global health research projects about climate change and health in 2023
Global health research
Danida Fellowship Center has granted the Global Health Section at the University of Copenhagen and its partners 30 million DKK (4,033 million EUR) for three new climate change and health related research projects in Tanzania, Kenya, and Bangladesh. The projects will run for five years each and begin in Spring 2023.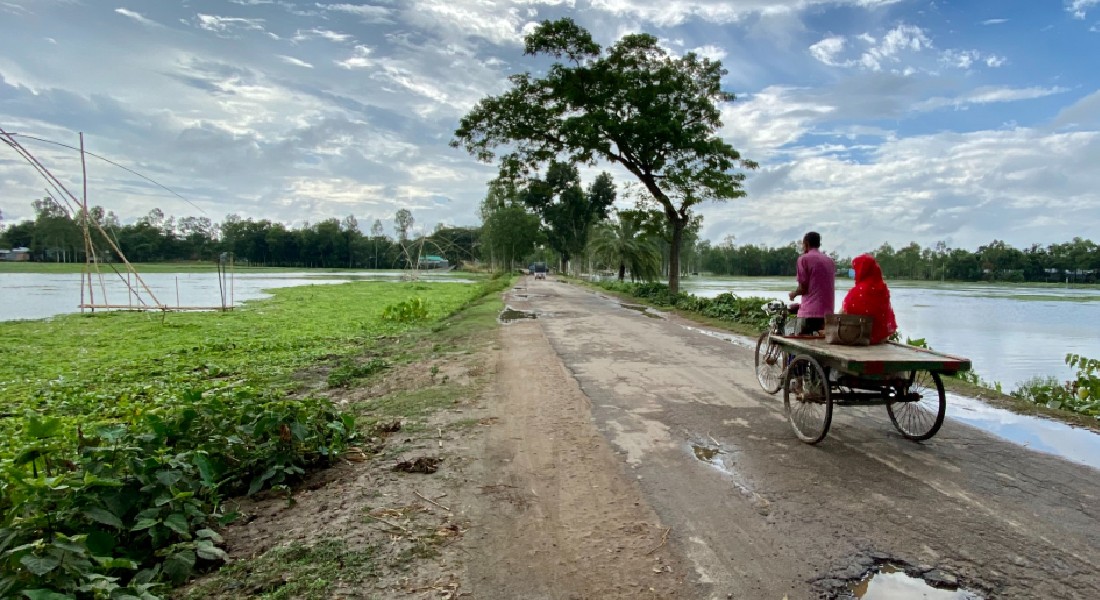 Climate Change Attribution and Vulnerability in Kenya
The intensity of extreme weather events is on the rise everywhere causing disruption and often harm to our lives and livelihoods. In recent years, climate scientists have been able to measure the extent to which human-caused climate change is responsible for changes in the frequency and magnitude of such weather events. However, current studies predominantly focus on hazards affecting the global North and on understanding changes in weather patterns in isolation from socio-economic and political factors conditioning the resilience of a community. This raises a crucial question about how these advances in climate sciences can be combined with a human-centered approach to vulnerability to create climate resilient societies.
This project will address this increasing need for linking climate change attributions with vulnerability assessments by building a transdisciplinary framework that helps to disentangle drivers of climate-related disasters. This will create a much-needed basis to highlight the role of vulnerability and exposure rather than shifting human responsibility to nature. Through case studies in different rural and urban communities in Kenya, the project merges scientific developments in climate attribution science with social-political understandings of vulnerability and provides a novel framework to document disasters.
I'm overjoyed to learn that our project proposal has been funded. This is especially thrilling because I get to work on my field of interest and in a region that desperately needs this type of work.
"The grant will allow us to understand how climate change is modifying patterns of extreme weather events in Kenya and develop holistic methodologies to address impacts, leading to better decision making for climate-resilient development. For researchers, this offers a great opportunity for interdisciplinary collaboration, growth, and scientific progress in the field" says Joyce Kimutai, Climate scientist, Kenya Meteorological Services
"Devastating extreme weather events in recent years have shown that climate change is not a future threat, but costs lives and livelihoods today, across the world. However, these losses and damages are highest, where vulnerable communities live which is most often in the Global South, where data and research is sparse. If we are serious about climate justice, research needs to prioritise these parts of the world in order to assess who is harmed by present day climate change and how vulnerability can be reduced to increase resilience. Now, with the establishment of the UNFCCC loss and damage fund this is more urgent than ever, so funds can reach those in need and prevent future losses and damages" says Fredi Otto, Climate Attribution Expert, Imperial College London.
Project participants
University of Copenhagen: Emmanuel Raju, Anne Bach Nielsen
Imperial College London: Friederike E L Otto
University of Nairobi: Gilbert Ouma, Maggie Opondo
Kenya Meteorological Department: Joyce Kimutai, Patricia Nying'uro
Danish Meterological Institute: Mark R. Payne
Kenya Red Cross Society: Oscar Lino
Contact:
Emmanuel Raju, eraju@sund.ku.dk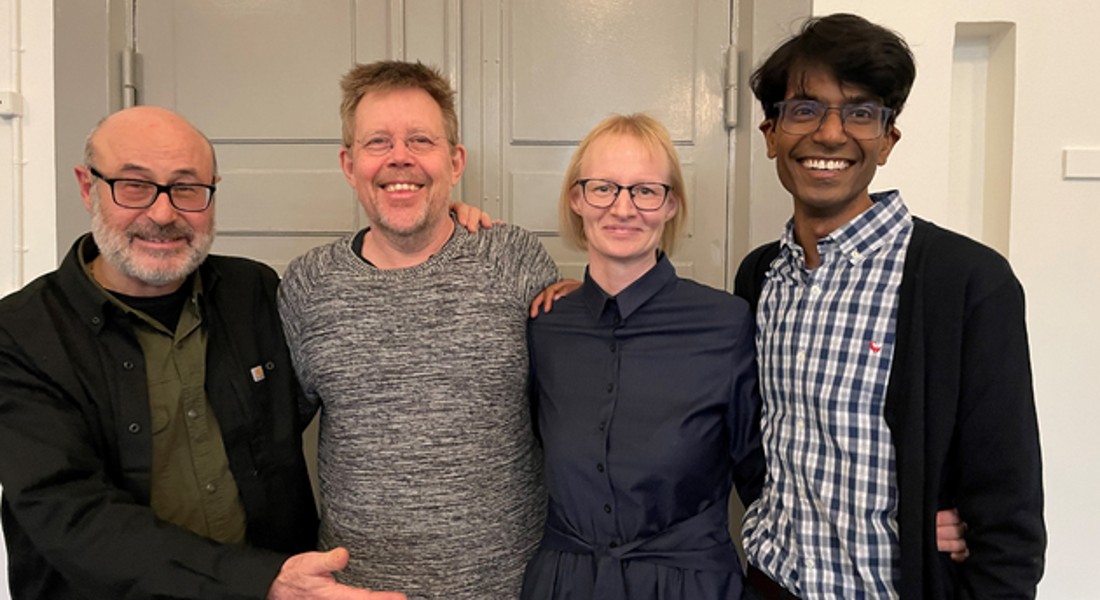 Climate Change, Health and Hygiene - Adapting to a WATer-SCARCE future WatScarce
The UN estimates that by 2025, 1.8 billion people will live in places with absolute water scarcity, and two-thirds of the world's population could be facing water stress. This lack of water is likely to cause an increase in diarrhoeal and respiratory diseases. In addition, Climate Change disruption of people's livelihoods is forcing millions to migrate from rural areas to seek a better life in low-income areas of large cities.
We will, together with our partners, try to unravel the puzzle of the unknown pathogen transmission routes among local residents and new climate migrants in the slums of Dhaka. The project will aim to alleviate the strain on communities suffering the most due to Climate Change
Bangladesh is one of the worst affected countries by climate extremes, and people's health is heavily affected as a result. In Dhaka alone, the annual half a million new migrants moving from rural areas have to compete with more than 15 million people over diminishing groundwater resources, with water levels sinking 2-3 meters per year.
Until recently, we thought we had a good understanding of the transmission routes of pathogens related to poor water, sanitation, and hygiene (WASH), and simple interventions could prevent diarrheal diseases. However, rigorous randomized trials of household WASH showed no effects on linear growth, and only one study showed a modest impact on pediatric diarrhea. Thus, the complex interplay between these various factors is still not fully understood, and a holistic and interdisciplinary WASH approach integrating One Health is needed for households, especially in low-income countries, in order to adapt to a future impacted by Climate Change.
WatScarce will study 450 households of new migrants and "old" residents in an informal urban settlement on the outskirts of Dhaka. Using the direct impacts of the water-stressed realities as proxies for a Climate Changed future, the project will study how people cope and adapt to a changing environment. WatScarce focuses not only on extreme events such as droughts and floods but also on the everyday realities of households experiencing water stress.
Project participants
University of Copehagen: Peter Kjær Mackie, Thea Kølsen Fischer, Sara Almeida, Emmanuel Raju, Anne Bach Nielsen, Marie-Louise Kampmann, Wim van der Hoek. Volkert Dirk Siersma
University of Dhaka: Anowara Begum, Zenat Hossain, Jannatul Ferdous, Tasneem Siddiqui
International Centre for Diarrhoeal Disease Research, Bangladesh: Rebeca Sultana, Ireen Sultana Shanta
Centers for Disease Control and Prevention, USA: David Berendes, Firdausy Qadri
Refugee and Migratory Movements Research Unit: Tamim Billah
Contact:
Peter Kjær Mackie, mackie@sund.ku.dk
Pregnancy in the context of climate change: Co-creating climate-responsive antenatal care for urban Tanzania (The CC-ANC Project)
In 2014, Nanna Maaløe and Natasha Housseine were co-founders of the first PartoMa intervention at Zanzibar's tertiary hospital. Clinical guidelines for childbirth care and associated in-house training were co-created with Zanzibari health providers and before-and-after data showed promising changes in quality of care and birth outcomes. With funding from Danida Fellowship Centre, this Zanzibari pilot study was taken to scale in Dar es Salaam in 2021, and the PartoMa research team is currently analyzing evaluation data. Preliminary findings show promising engagement and use among the overburdened birth attendants who often simultaneously assist 3-5 women in childbirth.
The world's proportion of births occurring in cities is increasing rapidly. In Tanzania's fast growing urban centres, it is now potentially more risky for a woman and her baby to undergo pregnancy and birth than in Tanzania's rural settings. 
With the new CC-ANC study, the team hope to empower pregnant women, their families and their health providers with integrated knowledge and skills related to surveillance, prevention and treatment during pregnancy. For instance, this will include early pregnancy complications, hypertension and pre-eclampsia, lifestyle and metabolic diseases during pregnancy, bleeding in late pregnancy, birth planning and future contraception counselling.
Nanna Maaløe explains: "This trend towards an urban disadvantage is also reported in other resource-constrained cities. Adding to the challenge, the metropoles with the highest urban risks in maternal and newborn care are simultaneously exposed to the most severe consequences of climate change."
Project participants
University of Copenhagen: Dan Wolf Meyrowitsch, Nanna Maaløe, Morten Skovdal, Jane Brandt Sørensen, Monica Lauridsen Kujabi
Aga Khan University: Hussein Kidanto, Natasha Housseine, Haika Osaki, Brenda Sequira D'mello,
Vrije University: Thomas van den Akker
University of Witwatersrand: Matthew Chersich
The George Washington University: Sangeeta Mookherji

Contact
Dan Wolf Meyrowitsch, dame@sund.ku.dk
Topics