25 May 2022
The crisis of unintended pregnancies and the shortcomings of modern contraception
Launch event
United Nation Population Fund's (UNFPA) State of World Population Report 2022 confirms an alarming fact: almost half of all pregnancies - a total of 121 million pregnancies each year - are unintended. On 24 May, the report was the subject at a seminar discussing this global crisis of unintended pregnancies and the shortcomings of modern contraception. The event was hosted by UNFPA and University of Copenhagen's School of Global Health.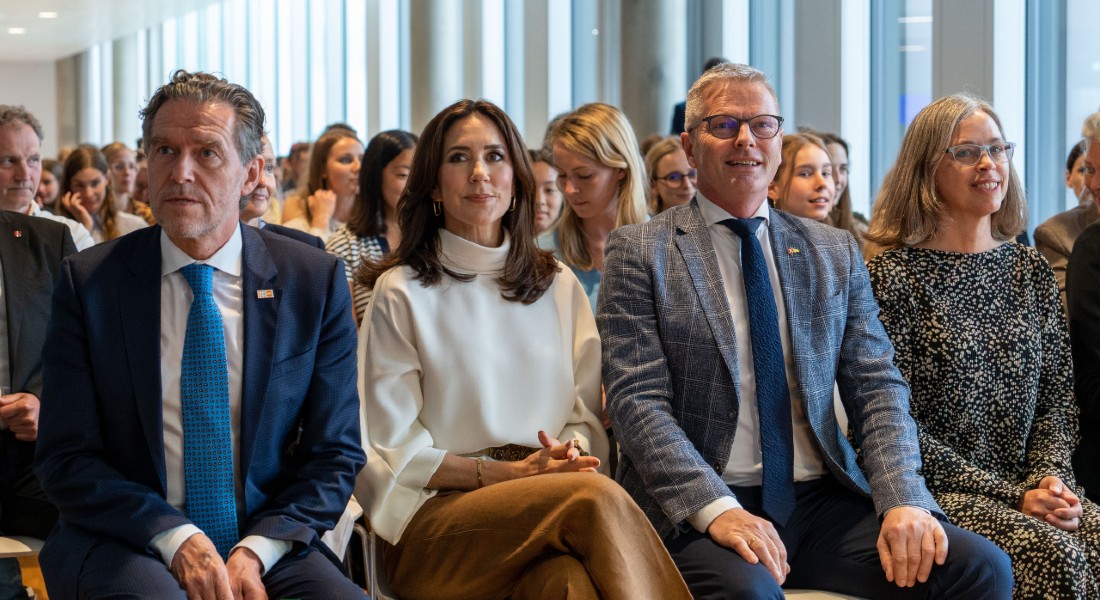 The 15th floor of the Maersk Tower was buzzing from a full house of students and others interested in the report's topic when the newly appointed Dean of the Faculty of Health and Medical Sciences, Bente Merete Stallknecht, welcomed everybody.
Besides welcoming the distinguished guests - HRH The Crown Princess, Flemming Møller Mortensen, Minister for Development Cooperation and Minister for Nordic Cooperation, and Ib Petersen, Deputy Executive Director, UNFPA – and students, the Dean also welcomed the more than 257 million women who are in search of change: "Maybe they are not present here, but we find their testimony in the statistics and the analysis of the State of the World Report. They seek freedom of choice and are asking for change".
Acknowledging that research and innovation plays a big part of addressing the crisis of unintended pregnancies, the Dean also hinted to the responsibility of universities and research communities to address the crisis. The Dean was especially happy to see that the event was co-created with students from the School of Global Health, and that the two moderators – Imke Broecheler (first year global health student) and Monica Kujabi (PhD student) both are the potential future talent needed to address this crisis.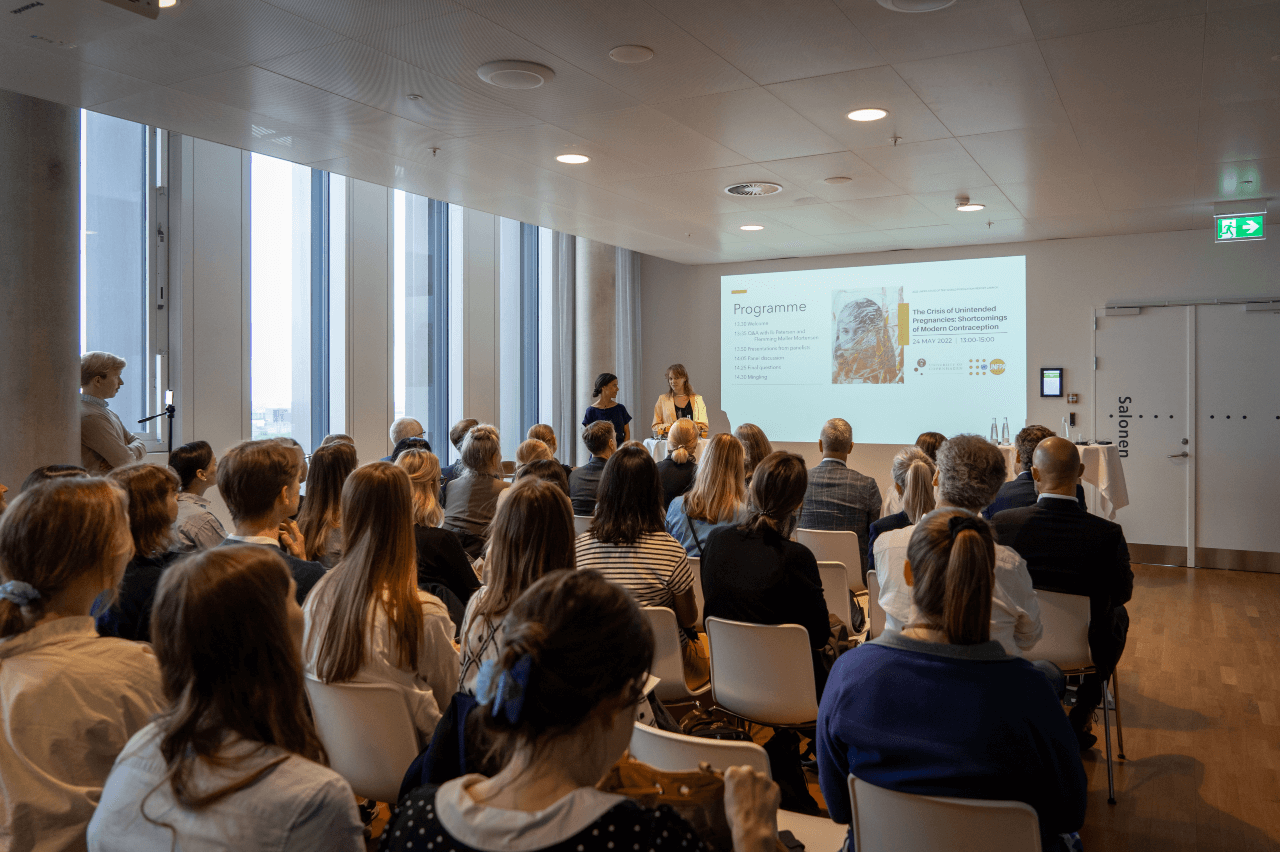 Seeing the unseen
The report is titled 'Seeing the Unseen: The case for action in the neglected crisis of unintended pregnancy' and through speeches, research presentations, testimonial videos from rural women at the Masanga Hospital in Sierre Leone, and a panel, distinguished invited speakers gave their perspectives on this global crisis.
First up was Ib Petersen, Deputy Executive Director, UNFPA, who pointed to some of the main findings of the report.
The report warns that this not only constitutes a failure to fulfill a basic human right but is a crisis that has serious consequences. Consequences for society, women and girls, for global health, and for the achievement of the Sustainable Development foals. Over 60% of unintended pregnancies end in abortions. 45% of abortions take place under unsafe conditions and cost thousands of women and young girls their lives every year.
Globally, it is estimated that 257 million women who want to avoid pregnancy are not protected by effective contraception. About half of women who start using contraception stop within two years. They often stop due to its side effects, not because of a change in need.
In several countries, on average, barely a quarter of all women are unable to say no to sex with their partner. Moreover, there may be social pressure on women and girls to become mothers.
In other words, unintended pregnancies are not necessarily the result of personal error but of inadequate forms of contraception; of women's lack of self-determination; of the value one attributes to women's lives.
Next up was Flemming Møller Mortensen, Minister for Development Cooperation and Minister for Nordic Cooperation, with a speech about how important it is – and has always been - to have Sexual and Reproductive Health and Rights as part of Denmark's development cooperation strategy.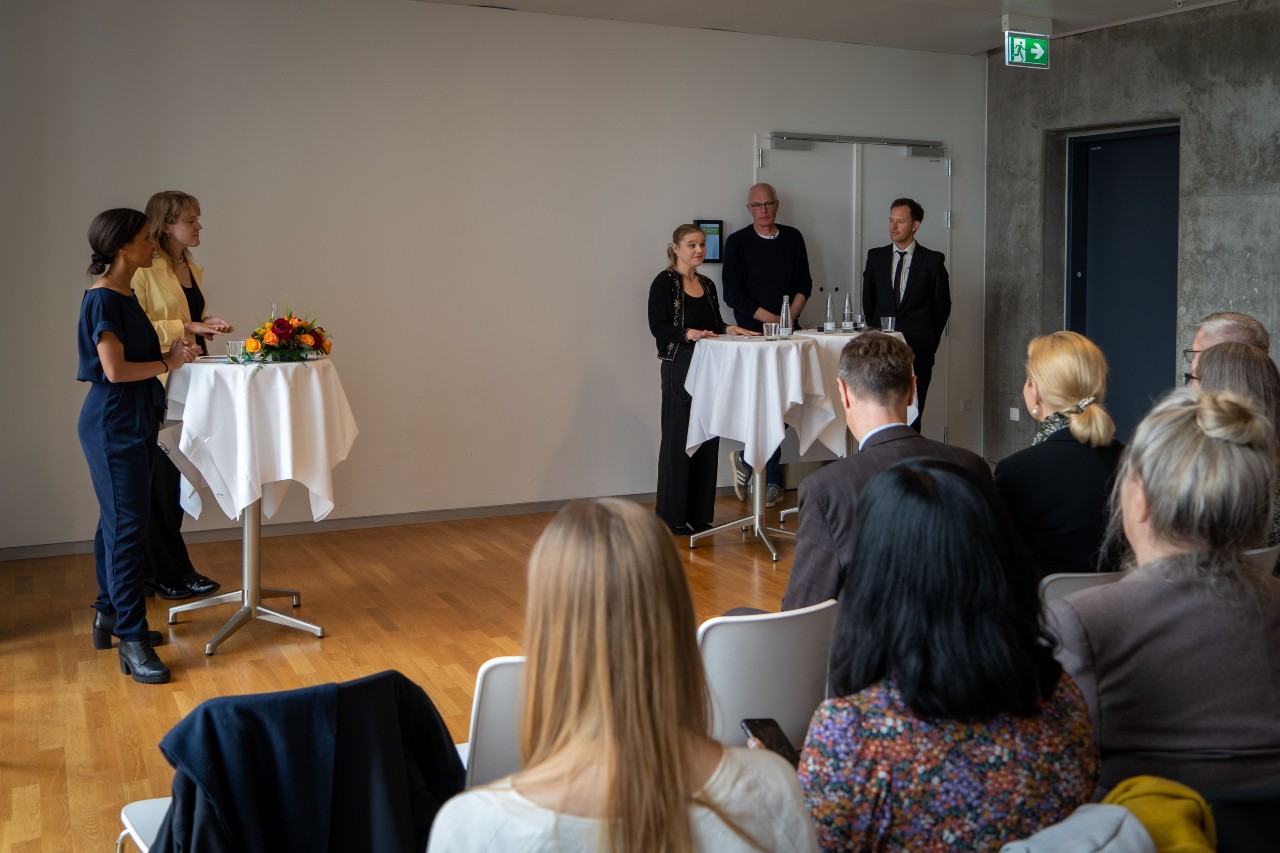 The ways forward for modern contraception
To get perspectives on the ways forward for modern contraception, three experts were invited to give their perspective:
Anders Aagaard Rehfeld, Researcher, Rigshospitalet and University of Copenhagen: A new male method of contraception
Øjvind Lidegaard, Professor, Researcher, Rigshospitalet and University of Copenhagen: Side effects of hormonal contraception
Maria Lindhardt, Senior Political Advisor, Danish Family Planning Association: Societal barriers to contraceptive use in a development context
They were each given 5 minutes to pitch their research/perspectives and you can watch them below:
Topics