7 December 2022
Risk and resilience during the COVID-19 pandemic
COVID-19
The COVID-19 pandemic has posed significant challenges for individuals living with chronic illnesses. In Denmark, these individuals have been labelled as a "high-risk group" for COVID-19 and have experienced unique challenges during the first phase of the pandemic. In order to better understand their experiences, Alina Aiesha Khan conducted a Master's thesis, where she explored the lived experiences of the people living with chronic illnesses in Denmark.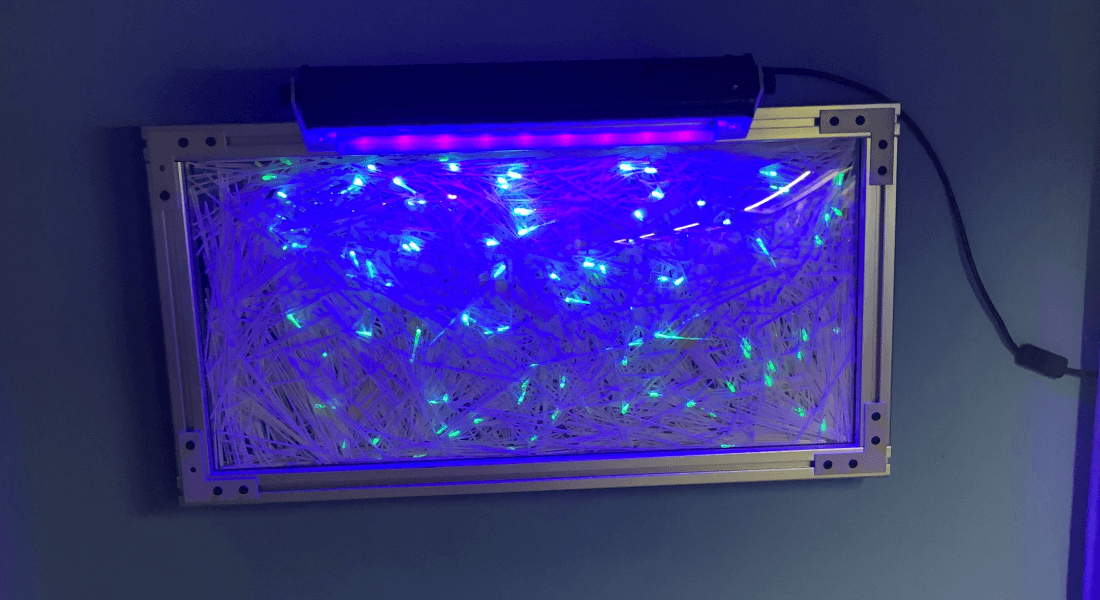 The COVID-19 pandemic represents the greatest threat to global health as it continues to spread around the world. In Denmark, the "high-risk group" experienced particular challenges during the first phase of the COVID-19 pandemic, which took place from March 2020 to June 2020. As it is unclear which factors influenced these people's experiences during this time period, Alina Aiesha Khan has conducted a Master's thesis, that incorporates a study that explores and illuminates the lived experiences of people living with chronic illnesses in Denmark, with regards to how they developed resilience and how their risk perception of COVID-19 was shaped by their socio-political environment.
In this article, a summary of the main outcomes, experiences and reflections extracted from Alina Aiesha Khan's study is given. 
Five key themes
Alina's study identified five key themes in the experiences of people living with chronic illnesses during the pandemic: threat to wellbeing, longing for normality and structure, restricted access to healthcare services, management and use of coping resources, and meaningfulness. The results showed significant variation in the participants' experiences, but many did not perceive the effects of the lockdown on their everyday lives as entirely negative. In addition, Alina's findings demonstrated that the socio-political environment played a significant role in shaping the participants' risk perception, with many able to draw on both resilience and their life experiences to manage stress. However, the unpredictable nature of the pandemic presented challenges in relation to mental wellbeing, disease self-management, and access to healthcare services.
Health literacy and coping resources
Alina's study in Denmark provides several insights that could be relevant to other countries; e.g. one of the most significant findings to emerge from the study is that people with chronic illnesses (PWC) ability to manage their stressor and chronic condition may be determined by their individual level of health literacy and coping resources. These factors seem to contribute in shaping PWC's ability to appraise and find meaning in the governmental policies, and to subsequently comply with them. For example, some of the study's participants had learned to evaluate the reliability of medical advice in the past through disease-specific patient-education programs; they expressed that they were able to benefit from these programs during the COVID-19 pandemic and adapt self-protective behaviours to their own level of comfort. In other words, these participants reported a high level of health literacy, as the patient-education programs had helped them develop the confidence to receive and understand relevant health information related to their chronic condition in order to determine their own situated risk and manage their stressor. Thus, improving and supporting health literacy is a key action area, which would enable PWC to use health information in ways that promote resilience and preventative behaviour that is based on their risk perception of COVID-19.
COVID-19 Societies
Alina's research suggests that we are all currently living in 'COVID-19 societies', and it has provided a snapshot of what life was like for PWC in a variety of situations through the first months of the COVID-19 pandemic. But the long-term effects have yet to be experienced - especially since the United Nations has declared the COVID-19 pandemic to be the biggest global crisis since World War II. According to Alina this means that COVID-19 societies have been facing a catastrophe that challenges people's norms and expectations about their future life, making them feel like their world has suddenly become an unstable and unpredictable place. Right now the COVID-19 pandemic is continuing and, in some places, worsening. Alina highlights how this warrants further research using qualitative approaches to capture deeper understandings of the lived realities and the mental health burden of those still affected by the pandemic.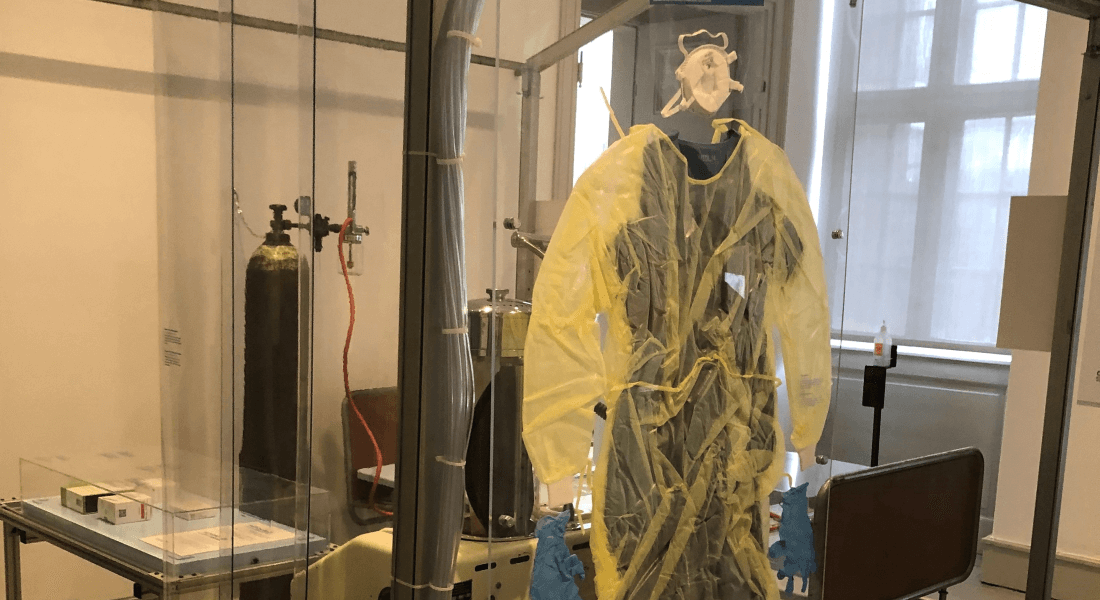 COVID-19 is threatening to reverse the progress of achieving the SDG's
Given the challenges that PWC experienced during the first phase of the COVID-19 pandemic, Alina's study highlights that more action is required to ensure that PWC can continue to lead healthy lives (both physically and mentally) during a crisis. However, her findings demonstrate that the first phase of the COVID-19 pandemic threatened to reverse the progress of achieving the SDGs, particularly SDG 3, which aims to ensure healthy lives, achieve universal health coverage, and provide equal access to healthcare services for all. In relation to this, several of the participants reported that they had doubts about the standard of continuity of care for PWC in Denmark during the first phase of the COVID-19 pandemic, particularly since the Danish healthcare sector needed to prioritize treatment for COVID-19 patients over nonemergency procedures.
Methods
The study, which is a part of the interdisciplinary research project "Standing together – at a distance: how Danes are living with the corona crisis," utilized a qualitative approach, with 18 semi-structured telephone interviews conducted with individuals who self-reported a chronic illness. The interviews were then analyzed using a hermeneutic four-step approach, with the theories of salutogenesis by Aaron Antonovsky and risk perception by Åsa Boholm and Hervé Corvellec applied in the theoretical framework.
Alina's reflections on the working experience for the thesis
Alina graduated from University of Copenhagen this year with a MSc in Global Health. Today, Alina Aiesha Khan works as a Head of Section at the Danish Health Data Authority which is a part of the Ministry of Health in Denmark. Recently, Alina Aiesha Khan have co-hosted a conference with the World Health Organization about secondary use of health data and data quality - where she also discussed the important aspects to consider when working on the processing and usage of data.
In relation to this, Alina Aiesha Khan states: "By conducting research and writing my Master's thesis, I have gained a deeper admiration and understanding of the scientific process, as it has taught me just how meaningful it is to identify areas where new contributions can be made through useful knowledge. Thus, as I forced myself to communicate in a manner that made sense to the reader, I believe that I have further developed my academic oral and writing skills. This involves the ability to analyze and pay attention to details, as I try to explain reasons behind particular findings in order to help the reader to understand the empirical data.
Also, while preparing this thesis for submission, my work got appreciated and I was asked to write an article based on my research to be submitted to "Tidsskriftet Gerontologi" (The Journal of Gerontology). I've worked on a manuscript and recently my article got published. This shows that I have a strong interest in addressing the challenges that were present during the first phase of COVID-19 pandemic - and I consider my time working on this thesis to be very valuable. Not only to gain a better understanding of both the ongoing COVID-19 pandemic but also the current initiatives to combat it and solutions that may more effectively manage future pandemics."
Learn more
Alina had an article published about mental health and chronic illness in regard to COVID-19 (in danish)
Contact
Topics