7 September 2022
Not all kinds of lockdown measures for COVID-19 subsequently improved air quality
Air Quality
A newly published study by Jiawei Zhang - currently a PhD student at the University of Copenhagen - and his colleagues, surprisingly showed that not all kinds of lockdown measures for COVID-19 subsequently improved air quality.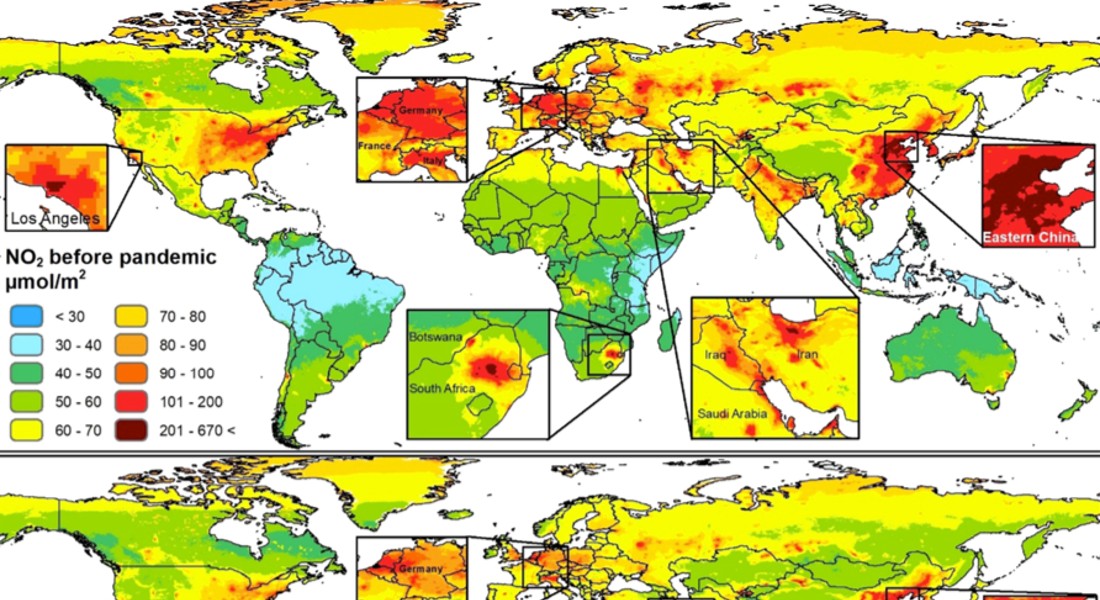 This new scientific paper published on August 14, 2022, in Environmental Science & Technology, examines the unexpected relationship between COVID-19 countermeasures and air pollution. This work was part of the Master thesis conducted by Jiawei Zhang, during his Master of Science programme in Global Health at the University of Copenhagen, under the supervision of Dr. Heresh Amini, Assistant Professor of environmental epidemiology, and a fellow of the Cyprus Harvard Endowment Program for the Environment and Public Health.
Air pollution is a considerable threat to health worldwide. Exposure to outdoor fine particulate matter (PM2.5) is the fifth leading risk factor for death worldwide, accounting for 4.2 million deaths and 103.1 million disability-adjusted life-years lost in 2015.
The study stands out as the first comprehensive assessment on stringency of COVID-19 containment response policies and air quality changes across more than 1800 cities in the world. This sets the study apart, as previous studies were either only conducted in single or fewer cities, did not detangle different effects of a COVID-19 lockdown, or did not consider the influence from other meteorological factors.
Overestimating the benefits of lockdown measures
Jiawei and his colleagues found that not every type of lockdown measure for COVID-19 improved air quality. In cases of mild implementation of containment response policies, air quality was observed to deteriorate, especially in Europe and Central Asia. And while a stringent COVID-19 lockdown policy, did lead to improved air quality, especially in the most populated cities, the high economic and social costs make it a non-sustainable option for addressing air pollution. Overall, this indicates that the benefits of COVID-19 related lockdown, in relation to air pollution, may be overestimated.
Researchers collected and analyzed the air quality data from satellite observations for more than 1800 cities in 149 countries, from January 1st 2019, through July 31st 2020. Their study focused on the NO2 concentration, a pollutant mainly emitted from the transportation sector, and used a two-stage analysis plan to compare that with information on COVID-19 containment policies from around the world.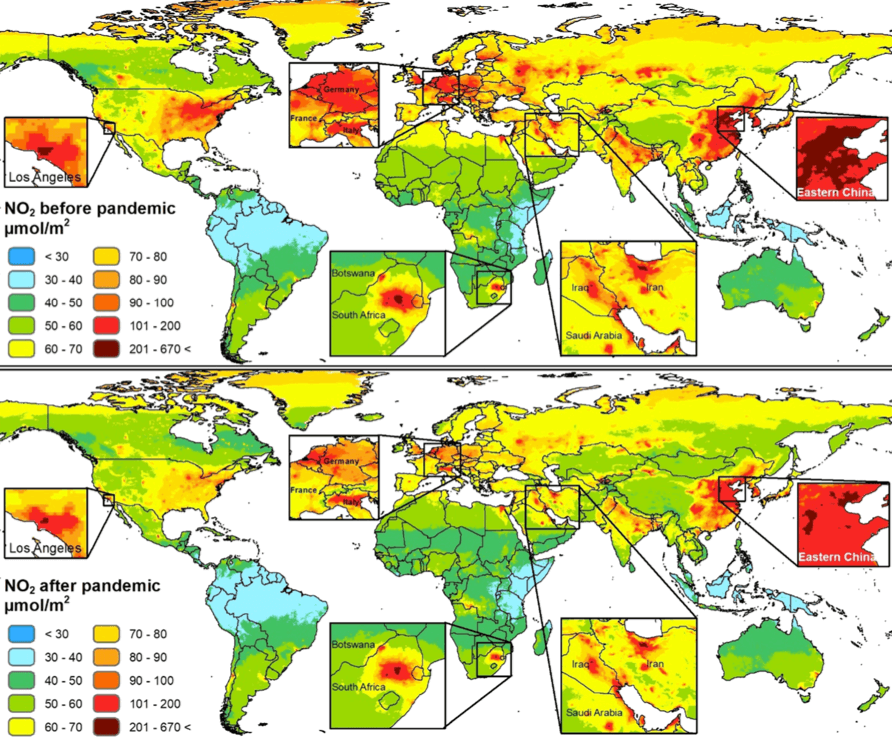 Inspiring policy change
As air pollution has been found to be associated with increased transmission of- and mortality due to COVID-19, this study added important consideration when evaluating the health impact of lockdown, and developing further policies for air pollution control.
Although our analysis cannot address the contribution of single causes and local conditions, regional authorities may well use our results to further investigate the likely local COVID-19 related containment policy that caused increases or decreases in air pollution. This in turn may guide or endorse environmental policy decisions.
Thus, the results of the study have provided insight into how air quality changes are associated with COVID-19 related policy intervention. Mild to moderate intervention to human mobility is not enough control the urgent needs of energy consumption and emission of air pollution, which reminds us that more action may be needed to protect the environment and public health, and careful evidence-based decisions are needed for improving public health.
You can have a look at the study here.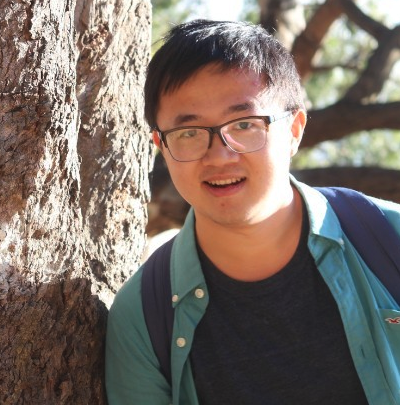 Jiawei Zhang graduated from the UCPH's MSc in Global Health in 2021, and is now a PhD student at the Section of Environmental Health. Through the MSc in Global Health, Jiawei Zhang has learnt how to bridge the knowledge between local and global, between episteme to public health practice, and between science and humanities.
Contact: jzh@sund.ku.dk
Topics