13 September 2022
Global health summer courses: 150 students are ready to tackle future global health challenges
Summer courses
Over three weeks, 150 students from more than 20 different countries have participated in School of Global Health's summer courses. Students from around the world attended the summer courses again this year, eager to learn about global health from various new perspectives.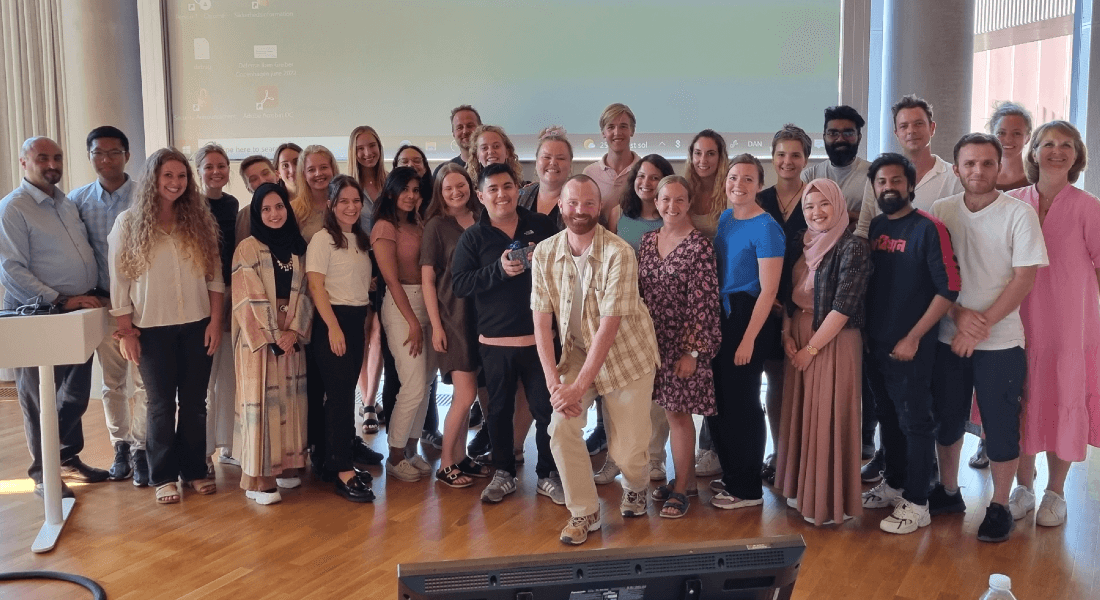 School of Global Health has become a popular destination for students seeking health-related knowledge and skills. In 2022, the summer courses were: Global Health Case Challenge, Global Health Challenges and International Health.
Interactive and relevant course content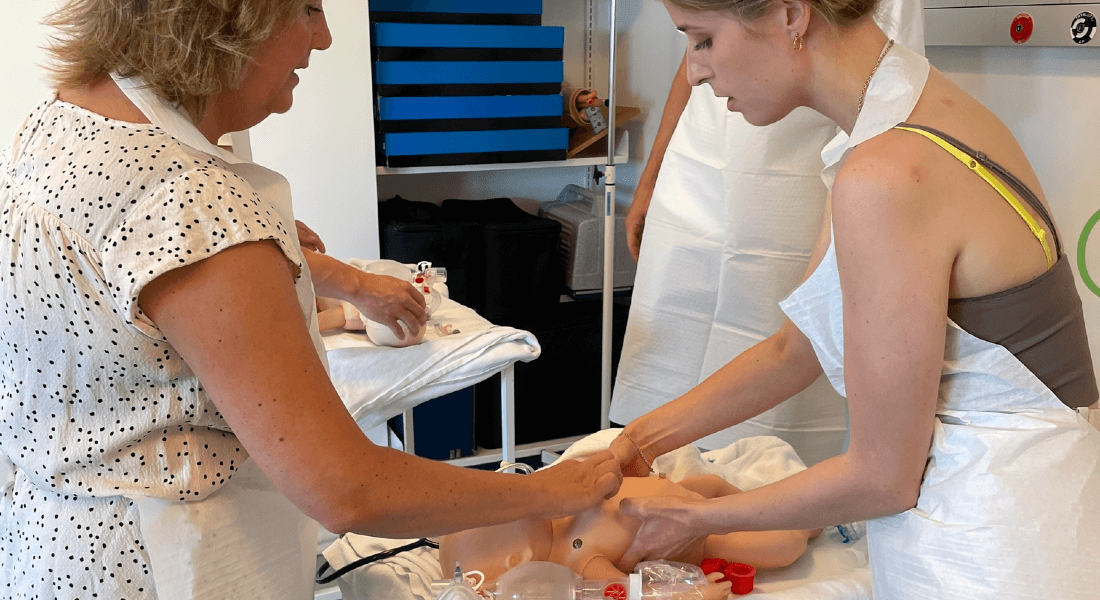 The summer courses facilitate student interaction, where professors and experts, both local and international, teach the various classes. To provide students with a wide range of perspectives on health issues, a variety of teaching methods are used, including group work, field trips, company visits, workshops, and much more.
In the course Global Health Case Challenges mentors supported the teams in coming up with a solution. Klaartje Dijkstra from the Netherlands highlights this:
"I really enjoy that my group has a mentor that is actually in Tanzania working as a gynecologist - an obstetrician. I'm from the Netherlands, so we don't have to deal with those issues in the same way, so having a mentor that actually works in this setting and can give you feedback and input is a valuable asset for learning and coming up with a good solution."
Luis Sánchez Perpiñá who studies at the University of Copenhagen, also found the specialization of the lecturers and the diverse teaching methods motivating.
"I think one of the things I like most is the specialization, and the fact that we on different days have different topics with different experts, which is really nice. At the same time it's combined with more professional and practical outcomes of what we are learning. For example went to an architecture studio where they showed us the more practical ways of implementing the things we had learned. And yesterday, we went to the WHO. So I think the combination of both things is really nice. It's not only theoretical, we can also see how it's applied in everyday life." 
Winfred Hakuyomba Kidada, who is working as a civil servant in Kenya, highlights how the course Global Health Challenges' has opened her interest to new topics within health:
"I have learned about many different topics, from patenting the manufacturing of medicines, which was more law than what we are used to, to topics within the veterinary and medicine world. But I especially loved the last topic, which was about urbanization and being able to see how urbanisation has helped here, in countries like Denmark."
Winfred had her expenses covered by scholarships from the Danida Fellowship Center, which has supported several students to participate in the summer courses.
A unique learning environment is created by the diversity of over 20 different nationalities
This year, more than 20 different nationalities were represented in the three summer courses. This diversity contributes to a better learning environment where the participants existing knowledge and assumptions are challenged.:
"Your assumptions and existing knowledge about the existing healthcare system are challenged because of our different backgrounds. Interacting with people with different backgrounds is just adding so much and I feel like I'm learning a lot. Not only in the process of working in a group but also just from hearing about other people's experiences." - says Katrine Thorgaard-Rasmussen, who participated in the Global Health Case Challenges summer course.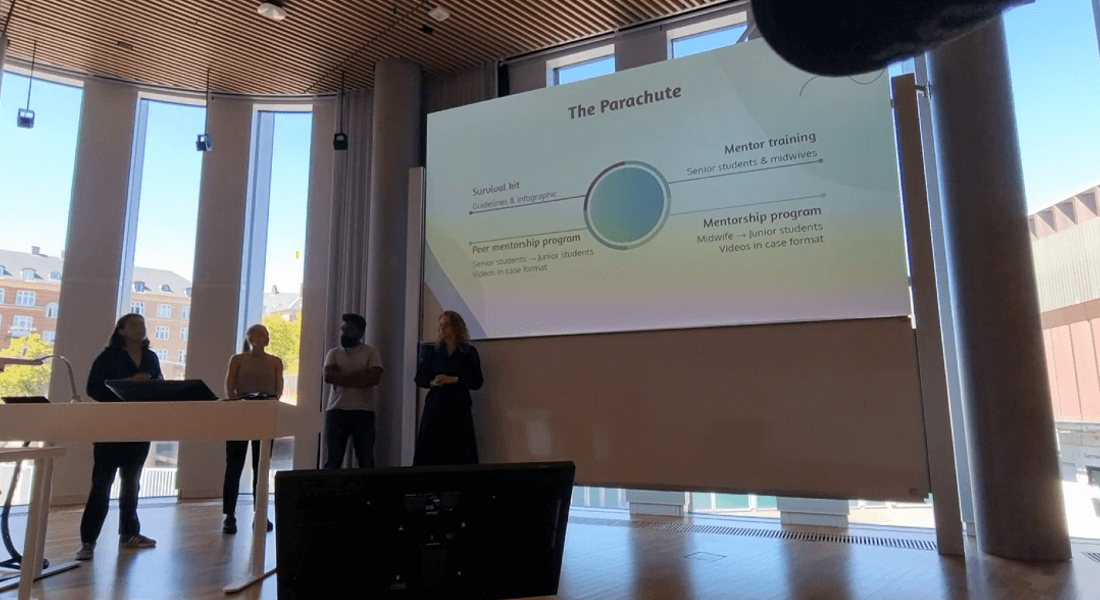 Improving health back home
Some of the summer course students have already completed their education and are now working in various health and public institutions in their home countries. Sigrun Heian Carlsen has completed her education, and lives in Norway where she works with MSF. Participating in the Global Health Challenges course has opened her horizon for working in healthcare in different contexts:
"Participating in this course has opened the horizon of what it means to work in healthcare in different contexts, and in different settings, whether it be in a hospital setting or in a clinical setting. As well as seeing the movement in the field - and to learn the basics on how you work to change politics or policies and how this can and has been done."
Sigrun furthermore highlights the courses' multifaceted approach and highlights that inequality in health is present in all countries.:
"The interdisciplinary approach has made me more aware of the underlying factors of social inequality in health - and how that goes for all countries - even in the high-income countries like Norway where we have universal health care, and how these inequalities are reproduced."
Topics