1 April 2022
Battle of the brains
EAST AFRICA CASE CHALLENGE 2022
50 international students united under the slogan "Battle of the brains" met in Zanzibar to come up with innovative solutions to East Africa's challenges with food security and nutrition.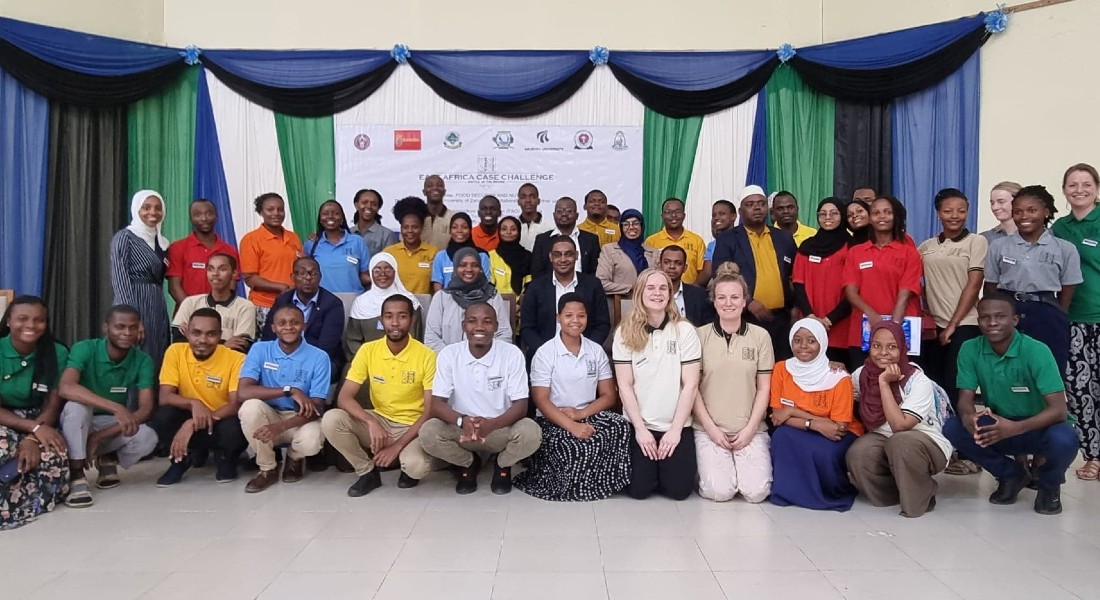 This week, the State University of Zanzibar hosted the first East Africa Case Challenge with the participation of 50 students from Zanzibar, Tanzania Mainland, Uganda and Denmark. The students competed in multidisciplinary teams of five to come up with the most innovative solution to a challenge on East African food security and nutrition. The challenge began Monday 28 March and ended yesterday, 31 March, with a grand finale where the teams pitched their solutions in front of an expert jury.
The students in the East Africa Case Challenge represented five different universities: State University of Zanzibar, University of Gulu, Sokoine University of Agriculture, Kilimanjaro Christian Medical University College and Aalborg University. The planning of the case challenge was supported by the University of Copenhagen's School of Global Health, a long-time host and promoter of the case challenge format as an integral part of university education.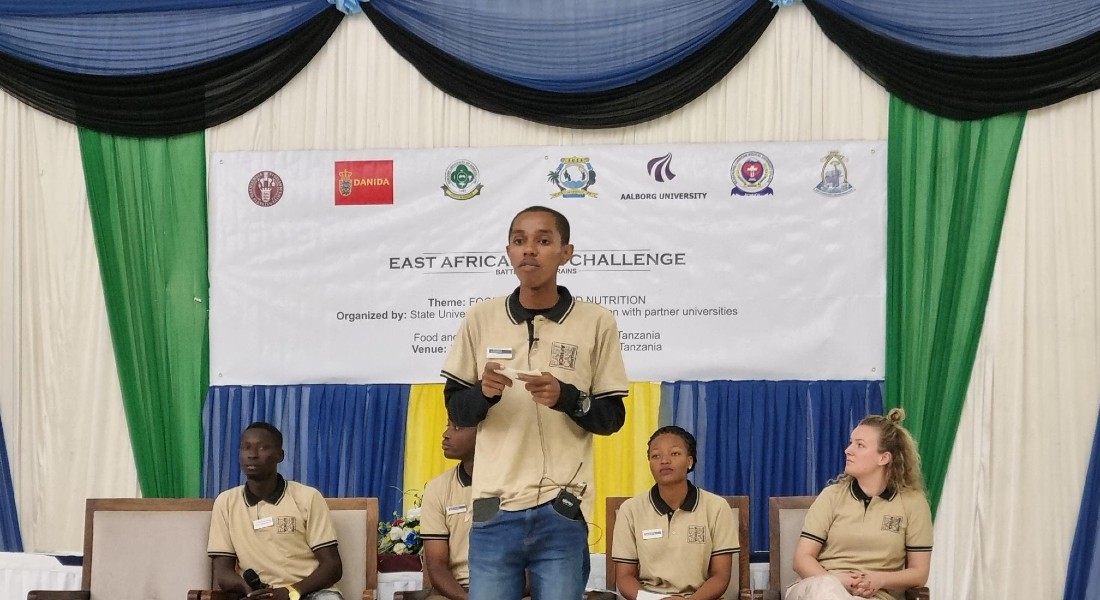 The challenge: Stunting in children under five years
The students worked intensively for three days on a case provided by United Nation's Food and Agriculture Organization on how to reduce stunting in children in East Africa. Stunting is the impaired growth and development that children experience from poor nutrition, repeated infection, and inadequate psychosocial stimulation. Like global trends, Africa is not on track to meet the SDG 2 targets to end hunger and ensure access for all people to safe, nutritious, and sufficient food all year round, and to end all forms of malnutrition.
The most recent estimates show that 281.6 million people (with 44.4 % in Eastern Africa) on the continent faced hunger in 2020, which is 46.3 million more than in 2019. Globally, 149.2 million (22%) of children under the age of five years suffered from stunting in 2020. Africa has 61.4 million stunted children, and the number continues to rise. It calls for action and new solutions, which is exactly what the students worked on for the three days.
However, it was not an easy task. As Ahmad Sadri Abdulla, a team nine member and BSc student in Computer Science from the State University of Zanzibar recalls:
"It was challenging to come up with a specific idea to the case because everyone in my team had many ideas. Combining and discussing those ideas and choosing the right one is a challenge in itself."
Educational innovation: Building competencies and networks
The case challenge format is an innovative pedagogical tool where students from different backgrounds and educational disciplines work together in teams to come up with the best solution to a real-world problem. It is a new learning format at the State University of Zanzibar, which introduced it two years ago with a local case challenge. Due to extra funding by Danish Development Cooperation (DANIDA), the State University of Zanzibar was able to host the first international case challenge this week.
"I never participated or heard of the case challenge format before. It is a great way to learn new things, and to meet people from different fields and backgrounds. You learn how to work together in teams, and you build skills within leadership, problem solving, and concept development" – says Noel Gideon Jackson, a MSc student in food quality and safety assurance from Sokoine University of Agriculture. 
He is echoed by Ashraf Mahmoud, a medical student from Kilimanjaro Christian Medical University College:
"I have made a lot of new friends, learnt new words in different languages, increased my knowledge of other cultures. In the future, I want to look for opportunities like this one. I might even want to be a part of a student team that develops a case challenge. It is a great way to learn."
Nakibuule Patricia, a first-time case challenge participant and BSc student in Applied Sciences in Chemistry from University of Gulu agrees:
"Networking was the best part of the case challenge. I had a good connection with my team, and I enjoyed this learning experience."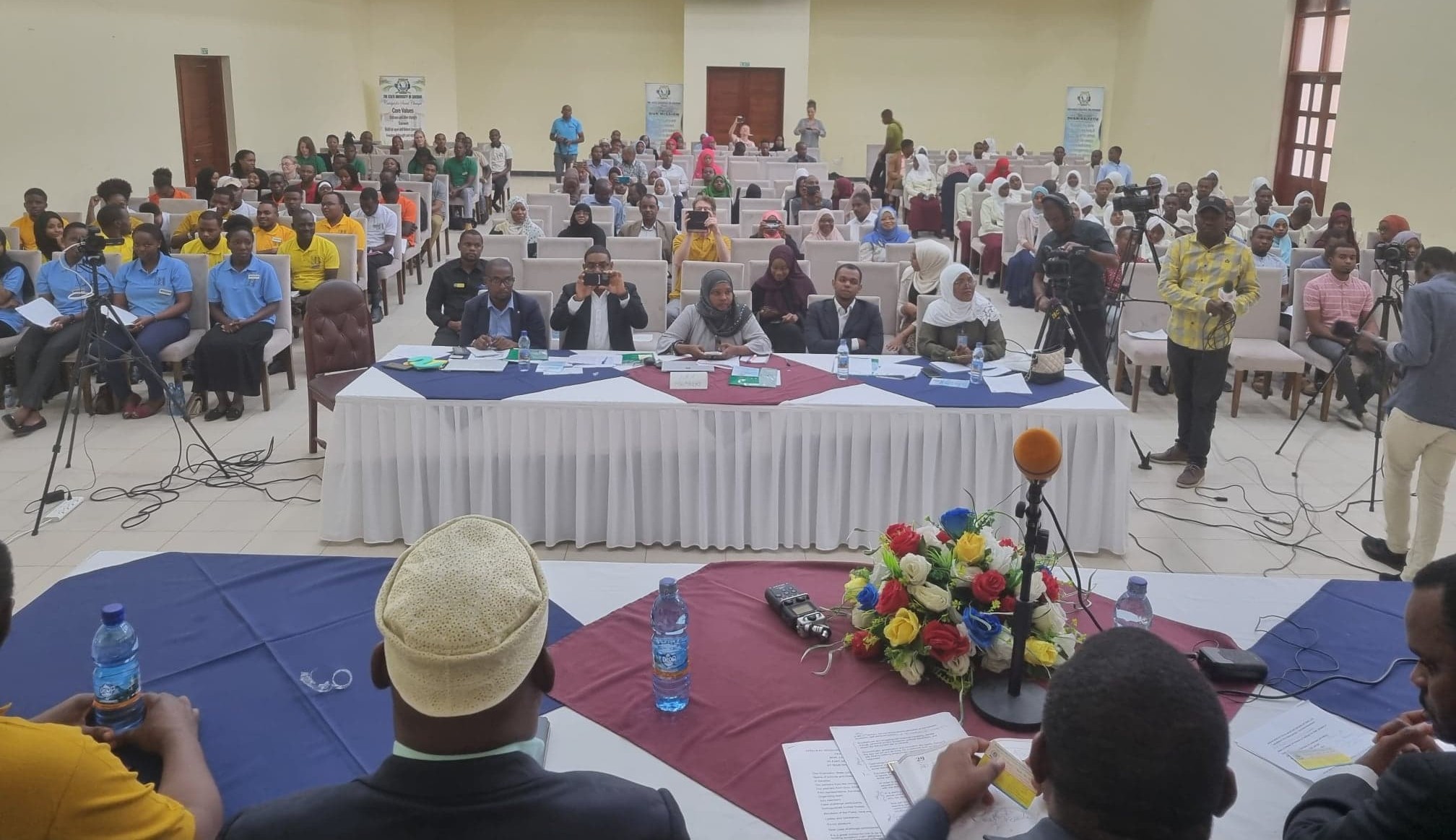 The winners of the East Africa Case Challenge 2022
"Even if you don't win, you still learn something" Ahmad Sadri Abdulla reminded us when interviewed after the jury's winners announcement.
When presenting the winners, Head of the Case Challenge Jury and Dean of the School of Education at the State University of Zanzibar, Maryam J. Ismail, reminded the students that all are winners in a case challenge – it is not about winning, it is about learning.
Impressions from the East Africa Case Challenge:
Topics