Field course in Sri Lanka on Cross-disciplinary Health Research
Understanding health research methods, possibilities and challenges in a middle-income setting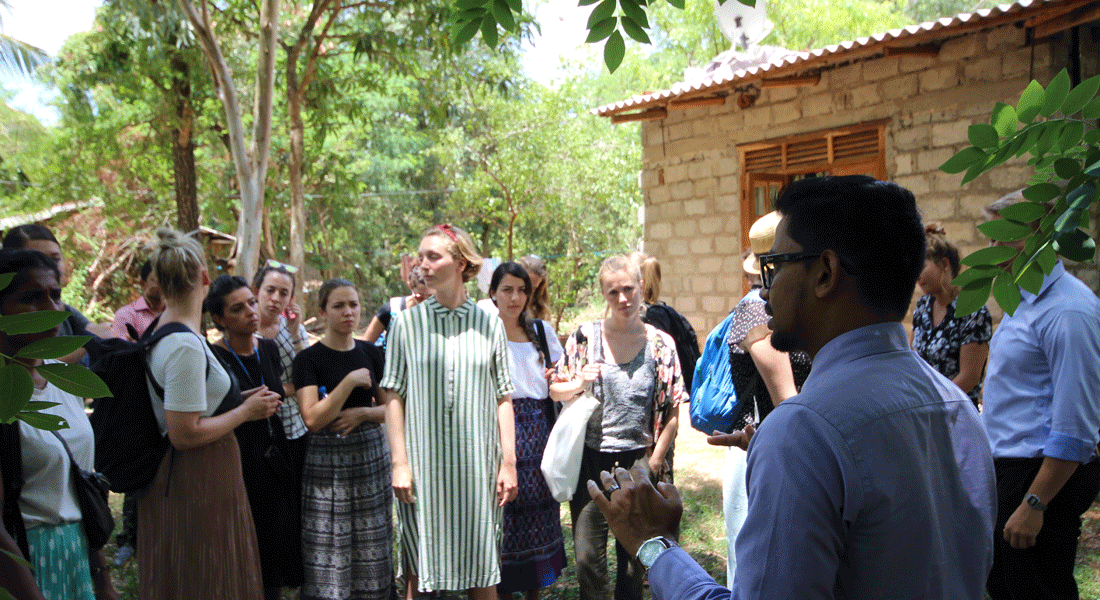 The University of Copenhagen's School of Global Health offers a three-week field course in global health and research methods. The course is a close collaboration with the Faculty of Medicine and Allied Sciences at the Rajarata University of Sri Lanka. If you are interested in increasing your knowledge on health research through fieldwork experiences, working in cross-disciplinary groups and with local university faculty members, this is the course for you.
The course aims at providing you with an understanding of health research methods, possibilities and challenges in a middle-income setting as Sri Lanka. You will be introduced to and gain a good understanding of significant health challenges in contextual urban, rural, private and government health systems settings.
Furthermore, you will gain a basic understanding of the broad variety of health research methods and designs, as applied by Sri Lankan and international researchers including clinical and epidemiological research, biological fields-sampling, GIS-mapping, community surveys and qualitative health research.
Through lectures, field and institutional visits, group work and discussions, and the development of a research proposal the course includes:
Introduction to research methods in a middle-income setting 
Introduction to the health system and public health institutions in Sri Lanka​
Introduction to selected current health challenges and selected health topics
Introduction to selected health research trends in Sri Lanka
Introduction to the traditional Ayurvedic health system
There is emphasis on cross-disciplinary and cross-cultural group work throughout the course.
Topics which can be explored during group work where you will develop a research proposal include (but are not limited to): 
Mental health (may include topics of self-harm and suicide prevention, child and youth mental health, maternal suicide prevention)
Environmental health including vector-borne diseases, disease control and interventions (may include dengue and leptospirosis)
Obesity and cardiovascular diseases
Non-western medical systems/local healing practices (e.g. Ayurvedic medicine and Buddhism)
(Topic areas are subject to change depending on availability of resource persons)
| | |
| --- | --- |
| Online group preparation (part-time) | 15 June - 15 July 2020 |
| On-site (Anuradhapura, Sri Lanka) | 19 July - 7 August 2020 |
| Exam | 6-7 August 2020 |
Credit points: 7.5 ECTS
The information may be subject to change.