Global Health Case Challenge

Global Health Case Challenge is a 24 hour challenge provided by the University of Copenhagen and relevant stakeholders. The case challenge is held once a year and seeks to engage creative mind-sets of students with an interest in global health.
What is a case challenge?

In a case challenge student teams strive to develop the best solution to a real-world issue presented by a business or organization within 24 hours. Each team presents their solution both in writing and as a short oral pitch (10 minutes) to a jury. All teams will receive pitch-coaching training throughout the two days to prepare them for the final presentation.
Professor and director of School of Global Health, Flemming Konradsen explains:
"The case challenge format represents a unique opportunity for the students to strengthen their job readiness and chances of networking across countries and fields of study, which lies within the aim of School of Global Health. When you ask students from different fields of study and cultural backgrounds to work together, you get different perspectives on a problem. The ideas will be diverse, facilitating a completely different level of creative suggested solutions".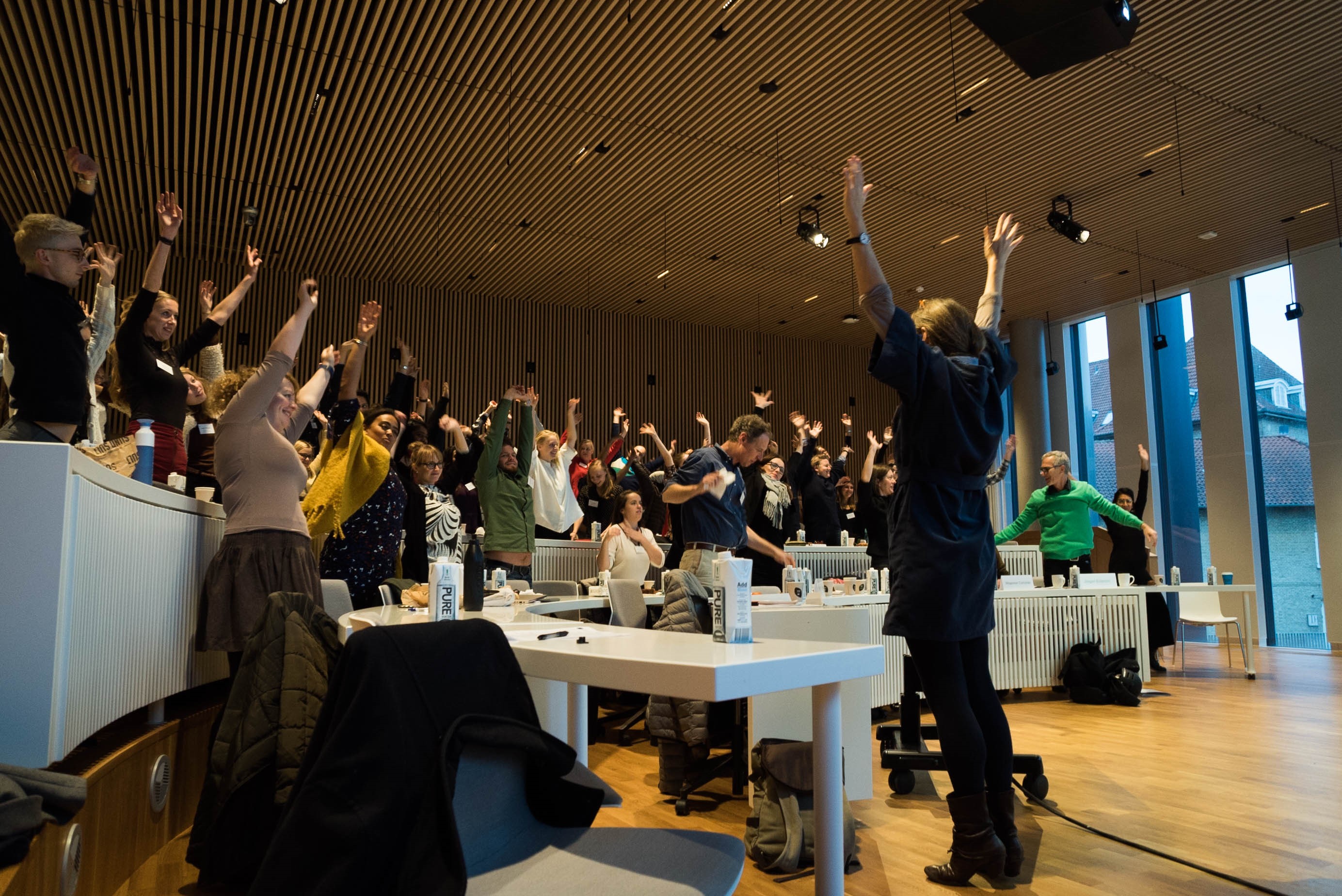 Why participate?
Participating in this case challenge is a chance to practice case-solving of a real-life global issue in a team of ambitious and committed students from all over the world. You will be challenged and receive feedback by a panel of experts enchancing the learning experience for every team member involved.
The majority find their teams on our matchmaking group on Facebook and meet for the first time in real life on the first day of the case challenge.
Further information
Find more information on the event pages from each year, on our Facebook page or by signing up for our newsletter. The 2018 challenge was provided by Gehl Architects - Making Cities for People co-financed by EIT Climate-KIC and EIT Health. The 2017 challenge was provided by the UNFPA, and in 2016 the two cases were provided respectively by WHO Europe and Red Cross and Red Crescent.
2018: Case Challenge on Synergies in Urban Development
2017: Case Challenge on Migrating Women's Sexual and Reproductive Health w/ UNFPA
2016: Case Challenge on Antibiotic Resistance w/ WHO Europe
2016: Case Challenge on Refugees in Europe w/ Red Cross and Crescent
Are you a business/organization with a global presence and a Global Health Challenge idea then do not hesitate to contact us about next years potential Case Challenge and the collaborative development of this (latest in the month of March of the year that the event is to be held).
Please contact special advisor Bjørg Elvekjær (belv@sund.ku.dk).